Campcraft Skills - One Day
Full Details Coming Soon! In The Meantime Please Click Here To Contact Nathan Kingerlee

Mountain Equipment
Expedition Equipment
Mountain Navigation
Forest Navigation
Snow Navigation
Emergency First Aid
Camp Choice
Camp Set Up
Tent Set Up
Fire Set Up
Toilet Set Up
Outdoor Cooking
Emergency Evacuation
VHF Radio Procedure
Price: €90 Per Person
10am - 5pm
Equipment Provided
Beginners Welcome

Campcraft Skills Dates:
Weekly

Canyon & Kayak Gap Of Dunloe - Night Trip
Canyon & Kayak Through The Awe Inspiring Gap Of Dunloe At Night

Journey through the ice carved and inspiring Gap of Dunloe, following the water course, from the highest height to the deepest pool.

By canyon and by kayak travel through stream, river, lake, gorge and track, using rope and trolley in places. Pass through five deep black lakes and cascading water systems, as the sun sets over the Kerry mountains and darkness falls on the Gap of Dunloe.

Descending a height of one hundred and fifty meters and traveling a distance of six kilometres, this incredible journey in the untamed wilds of Kerry will give you an experience never to forget!

No Previous Kayaking Experience Is Needed

Read A Sunday Times Article Here & Here

Price: €80 Per Person
6pm - 11pm
Equipment Provided
Beginners Welcome

Canyon & Kayak Gap Of Dunloe Dates:
Weekly Trips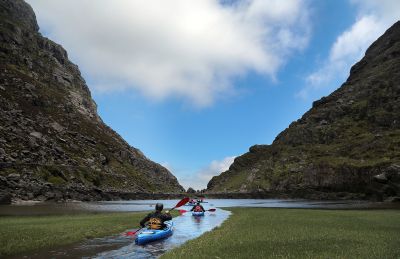 Dawn Kayak Trip
Experience A Dawn Kayak Trip Through Killarney National Park & The Lakes Of Killarney

This amazingly peaceful early morning trip is spectacular; whether you experience a golden orange sunrise or a damp misty dawn.

Guided by Nathan Kingerlee, this kayak tour explores a new area of Killarney National Park, taking in Muckross Lake, Old Weir Bridge, the haunted ruins of Glena Cottage and the ancient oak woods of Shehy Mountain.

'And I shall have some peace there, for peace comes dropping slow,
Dropping from the veils of the morning to where the cricket sings'
William Butler Yeats 1892

No Previous Kayaking Experience Is Needed

Price: €50 Per Person
6am - 9am
Equipment Provided
Beginners Welcome

Fabulous & Delicious Gourmet Breakfast At Muckross Park Hotel Afterwards
Price: €16 Per Person Extra

Dawn Kayak Trip Dates:
Weekly Trips

Rock Climb Intro
Discover The Adrenaline & Thrill Of Rock Climbing & Abseiling In The Gap Of Dunloe

Climb on warm sandstone cliffs in the glaciated Gap of Dunloe, just outside Killarney. Spend a day in the company of a qualified instructor, learning climbing techniques and rope work, while savouring invigorating mountain views, challenging yourself and discovering what rock climbing in Kerry is really like!

No Previous Rock Climbing Experience Is Needed

Read A Recent Article

Price: €95 Per Person
10am - 5pm
Equipment Provided
Beginners Welcome

Rock Climb Intro Dates:
Weekly

Bushcraft Survival Intro - One Day
Full Details Coming Soon! In The Meantime Please Click Here To Contact Nathan Kingerlee

Bushcraft Equipment
Emergency Improvisation

Shelter Building

Fire Building

Food Foraging


Outdoor Cooking



Price: €90 Per Person
10am - 5pm
Equipment Provided
Beginners Welcome

Bushcraft Survival Intro Dates:
Weekly
Canyon Torc Gorge
Test Yourself With Our Thrilling Canyoning Trip

Canyon through a deep isolated mountain gorge, accessible only by the water system you travel down. This is our most thrilling and extreme adventure; and while beginner friendly, does requires a calm head and sense of adventure.

Your awesome journey downstream involves a waterfall abseil into Gollum's Pool, rock jumps and plunges, rope lowers and rapid slides. With all equipment provided, including double wetsuits, you will stay warm and comfortable as you canyon down this mountain river; through a mixture of deep tranquil pools and roaring rapids. All overhung by a rainforest type roof of vibrant trees and lush vegetation, through which occasional shafts of sunlight drop.

Read A Sunday Times Article Here & Here

Price: €60 Per Person
10am - 1pm
Equipment Provided
Beginners Welcome

Canyon Torc Gorge & Kayak The Lakes Of Killarney For €100 Per Person

Canyon Torc Gorge Dates:
Weekly Trips
Dave Roche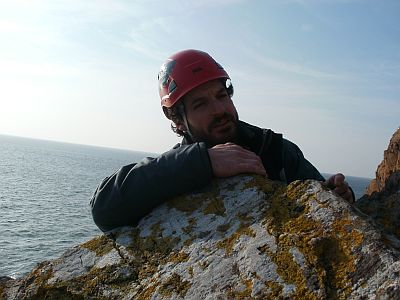 Dave Roche has been mountaineering and climbing for more than twenty five years, the past eighteen years as an outdoor instructor, making him the most experienced team member of Outdoors Ireland. Having travelled and climbed extensively, Dave has a wealth of high altitude mountain experience and expeditioning in all the greater ranges. His extensive mountain experience combined with an in depth knowledge of technical equipment, proves invaluable to customers, whether they are preparing for Carrauntoohil, Mont Blanc or Aconcagua

Dave In The Irish Times
Dave In Outsider Magazine
Tomas O Donoghue
Tomas O Donoghue is a Killarney native, who lives for the great outdoors. Introduced to Kerry's mountains, lakes, rivers and coastline from a young age, he developed a strong bond to nature and all the fun that goes with it.

Kayaking being his main passion, Tomas has traveled the world with his kayak, and represented Ireland at both junior and senior level in the World Freestyle Championships on separate occasions.
Darragh O Sullivan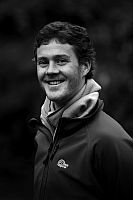 Darragh O Sullivan is an experienced outdoor pursuits instructor, and a professional personal development coach. Ideally placed to design and deliver team building programs and adventure activities, he is no stranger to running successful adventure challenges, having directed the logistics and operations for Ireland's only ever World Series Adventure Race, The Turas.

Darragh has a varied background, from physics to business analysis, and has worked, travelled and studied all over the world. His calm, supportive style, along with his range of skills and experience, allow him to connect easily with people and empower them to reach their potential.

Learn To Kayak White Water In Six Days
From Learner To White Water Kayaker In Six Days

Learn To Kayak White Water is a six day kayaking course on Kerry or Galway rivers.

Over the six days, which will be divided into two blocks, you will learn the skills and techniques to kayak white water rivers, including river reading skills, communication and rescues.

At the end of this course you will be a safe and self sufficient paddler on grade one or grade two rivers, with river reading skills and an introduction to dealing with river hazards and rescues. You will have Canoeing Ireland Level 2 Proficiency and have begun Level 3 Proficiency Training.

White water kayaking is a long apprentice style journey, which generally is done under the careful supervision of a more experienced kayaking partner. Becoming safe and self sufficient at white water kayaking cannot be rushed, and while you will be a white water kayaker at the end of our intensive course; your safety will be a learning journey that will continue long after your kayaking course.

No Previous Kayaking Experience Is Needed

Price: €440 Per Person
9am - 5pm
Equipment Provided
Beginners Welcome

Kerry Learn To Kayak White Water Dates:
15th - 17th & 22nd - 24th Oct '14
10th - 12th & 17th - 19th Mar '15
6th - 8th & 13th - 15th Oct '15

Galway Learn To Kayak White Water Dates:
-

Tadhg Boyden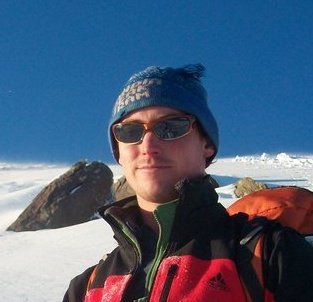 Tadhg Boyden is an extremely experienced and highly qualified instructor, specialising in a range of adventure sports, from white water kayaking, to sailing, to rock climbing. With over twelve years outdoor experience Tadhg now spends a large part of each year training outdoor instructors.

When not working Tadhg can be found tackling some of Kerry's more extreme white water rivers.

Tadhg Climbs Carrauntoohil Backwards

Bushcraft Foraging - One Day
Bushcraft Foraging Dates:
28th Jan
24th Feb
21st Apr
23rd Jun
25th Aug
20th Oct
15th Dec
Improve Your Climbing - Rock Climb 2
Tackle Sea Cliff Climbing & Learn To Set Up Rock Climbs

Improve Your Climbing is a two day climbing course, in the Gap of Dunloe and Dingle, Kerry; or the Burren, near Galway.

Over the two days you will climb and abseil, focus on climbing techniques, use different methods of belaying and learn to set up a top rope climbing system.

At the end of this course you will be able to tackle more challenging climbs, have a greater understanding of climbing techniques, use climbing equipment, set up a top rope climbing system and use climbing calls.

Price: €150 Per Person
10am - 5pm
Equipment Provided

Kerry Improve Your Climbing Dates:
Click Here To Contact Us

Galway Improve Your Climbing Dates:
Click Here To Contact Us


Mountain Skills Assessment
More Details Coming Soon. In The Meantime Please Click Here To Contact Us

Price: €175 Per Person
Day 1: 930am - 930pm
Day 2: 930am - 530pm
Mountaineering Ireland Recognition

Kerry Mountain Skills Assessment Dates:
15th & 16th Nov '14
11th & 12th Apr '15
12th & 13th Dec '15

Galway Mountain Skills Assessment Dates:
-

Wicklow Mountain Skills Assessment Dates:
-

Course Director:
Michelle Hughes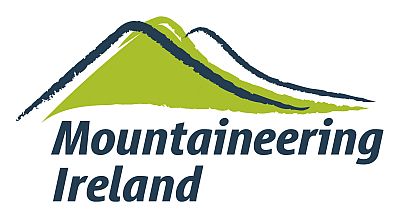 Bushcraft Cooking - One Day
Bushcraft Cooking Dates:
29th Jan
24th Mar
26th May
21st Jul
22nd Sep
24th Nov
White Water Open Canoeing - Level 3 Proficiency
Barry Coscoran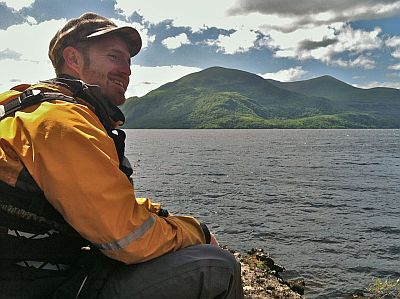 Barry Coscoran has been involved with outdoor adventure sports since 2001, having worked as a white water raft guide in Ecuador and with adventure companies throughout Ireland. Barry's passion in life is kayaking and he is most happy with a paddle in his hand; whether tackling the thrills and spills of Kerry white water or rolling Atlantic swell! Since moving to Kerry's MacGillycuddy Reeks, he has also become an enthusiastic rock climber and mountaineer.

Barry is currently working on a solo sea kayak circumnavigation of Ireland, taking in 2092 kilometers of Irish coastline.

Barry In The Irish Times
Jason McGloin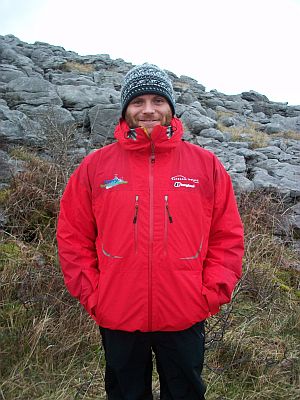 Jason McGloin has been working and training in the outdoor adventure industry since 2004, having recently completed an Outdoor Education, Leisure and Geography Degree. Jason has a variety and wealth of instructional experience from several years of freelance instruction throughout Ireland.

When not working Jason can be found indulging his passions; surfing, mountaineering and sailing - currently holding his Day Skipper qualification and working towards the impressive Yacht Master qualification.

Jason In Women Talking
Jason In Sunday Business Post
Bushcraft One Day Workshops
Full Details Coming Soon! In The Meantime Please Click Here To Contact Nathan Kingerlee

Fire Making In All Conditions
Water Foraging
Food Foraging
Cordage Making Using Plants
Blanket Making Using Plants
Shoe Making Using Plants
Tracking
Hunting
Price: €90 Per Person
10am - 5pm
Equipment Provided
Beginners Welcome
Dave Kingerlee
MJ Duhy
MJ Duhy has been working and training in the outdoor adventure industry since 2012, having graduated from the superb instructor training course at Kinsale Further Education College. MJ has a depth of outdoor experience from working throughout Ireland as a freelance instructor, plus kayaking trips abroard.

When not working MJ can be found indulging in his passions of kayaking or coasteering!

Click Here To Read MJ's Reviews On Trip Advisor
More Details Coming Soon. In The Meantime Please Click Here To Contact Us